Healthcare in Turkey for Foreigners and Expats
---
Eki 11 2022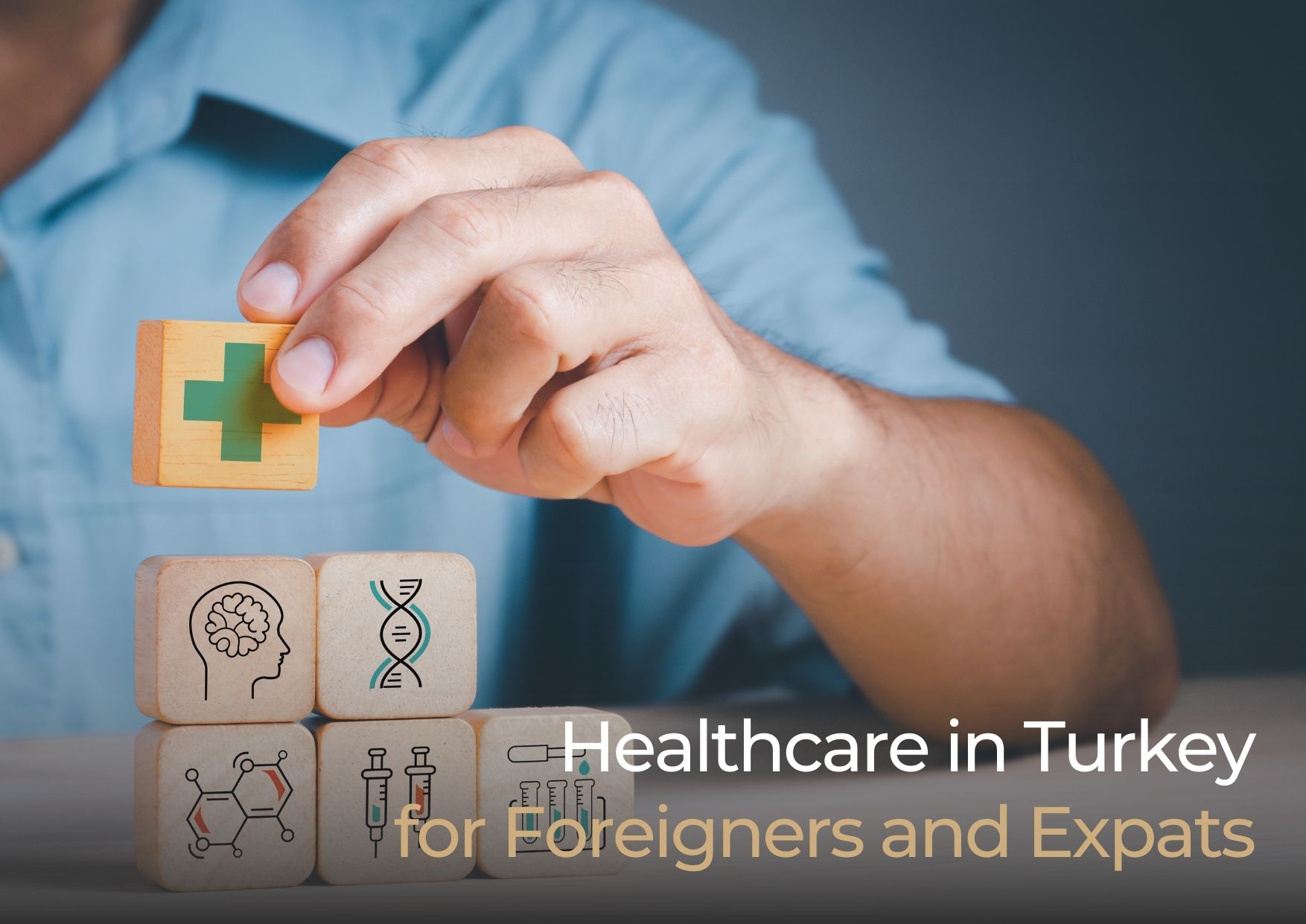 The health system in Turkey has a very complex structure. The Ministry of Health, universities and the private sector are health service providers in the Turkish health system. Currently recognised as a focused healthcare destination with superior tehcnological advances, Turkish healthcare system treats thousands of foreign patients from all over the world Every year. The success of the health system has increased in recent years. It is very easy to find well-trained and English-speaking medical professionals in Turkey.If you are planning to live in Turkey, it's time to get to know the health system in the country.
Healthcare in Turkey consists of both public and private health services for expats and home owners. The Ministry of Health, universities, and the private sector provide healthcare services. Foreigner home buyers and expats living in Turkey can apply for health benefits in two ways; Universal Health Insurance and private health insurance.The European Health Insurance Card is not efficient in Turkey. Also, health insurance is compulsory in Turkey. Thus, you'll need health insurance to get residency or work permits when you buy house and provide healthcare.
How Can You Apply for General Health Insurance?
If you buy a property or own a villa and have lived in Turkey for one year, you can apply. You can access all medical care for a monthly fee when you buy a property in Turkey. The monthly premium for 2021 is around £850 and changes every year. You can get up-to-date information from health application centers for foreigner who buy homes in Turkey. There are approximately 600 social security centers in the country. When you apply to SSI, your spouse and children under the age of 18 can benefit from health services for foreigners and expats.
Treatment services within the scope of SSI:
Inpatient and outpatient services.
Work accidents and diseases
Pregnancy, childbirth and related costs
Discounts in private hospitals and clinics, etc.
Infectious diseases
Preventive health services
Treatment costs of foreigners and their dependents, excluding chronic diseases
Private Health Insurance in Turkey
You can get private health insurance when you buy your new house in Turkey Istanbul by paying a monthly fee to an insurance company in Turkey. Private health insurance provides more benefits than SSI. These are shorter waiting times, the highest quality of maintenance and less unexpected costs. It is also very easy to find more English speaking doctors in private hospitals. For this reason, you can choose the private health option instead of SGK.
Family Health Centers in Turkey
There are also family health centers in every town or village.When you buy residence or villa doesn't matter the city or town you live in, You just need to show your residence permit or passport to consult these clinics free of charge. Also, some doctors have their own practice. These doctors do not work under an insurance company and they have a fee schedule.
On the other hand, private clinics also provide professional treatment. You cannot use insurance in such private clinics. You can reach them online or go to their clinic for information near to your residence or villa.
Health Costs in Turkey for Foreigners
Health prices in Turkey are much more affordable than European countries. Many patients choose the country for specialist operations. Aesthetic surgery is also popular in healthcare practices in Turkey.
In general, the health system in Turkey is getting better day by day for expats and foreigners who buy property. Medical tourism is also developing quite well for the home owners and residence buyers.
For example, dental care is also 50-70 percent cheaper than in the UK, Europe and the USA. If you prefer SGK, you can get free dental treatment in state and university hospitals. Depending on your specific insurance plan, dental treatment prices may vary.
Pharmaceuticals and Pharmacies in Turkey
Medicine is also cheaper and available when you live in Turkey as an expat or home owner. Unlike the USA and European countries, only pharmacies provide health services in Turkey. The insured does not need to pay for more than one drug. You can also find a pharmacy on every corner of the street.
Pharmacies are also places where you can consult about medicines and get help. You can find pharmacies near you new villa or new residence when you buy new property in Turkey or your new Bosphorus property in Istanbul. They can listen to your complaints and refer you to a doctor when necessary.
Pharmacies are usually open Monday through Saturday from 09:00 to 19:00. Most pharmacies close on Sundays, but you can always find a pharmacy on duty that is open 24 hours near your new home.
Making an Appointment or in an Emergency
You can make an appointment by calling 182 without going out from your new home or new villa. If you prefer a local family health centre, it is open from 8:30am to 5:30pm near your new apartment or new residence. Through Monday to Friday. You don't need an appointment, but you may have to wait a while.
Emergency treatment is free in Turkey, but private hospitals may charge for admission. However, compared to other countries, you will probably find these charges cheaper. For any emergency you can call 112 from your new home.