Bodrum Travel
---
Ara 31 2021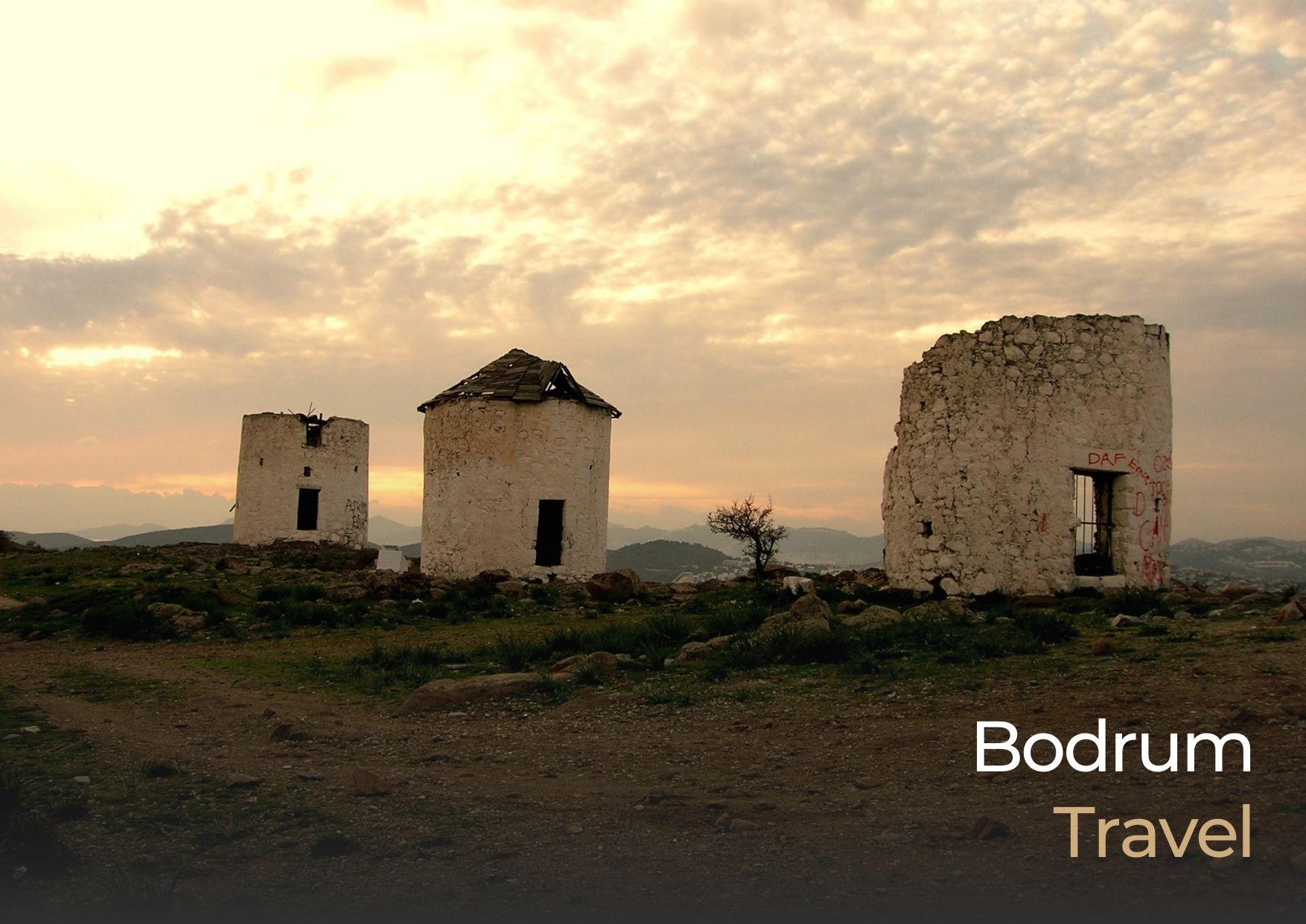 Landmarks and Museums in Bodrum
Bodrum Castle/St. Peter's Castle (Bodrum Castle), built by the Knights Hospitaller in 1402. It is the most obvious symbol. The castle now operates as the Museum of Underwater Archeology. It is one of the medieval and very well preserved monuments. The castle has a very beautiful view.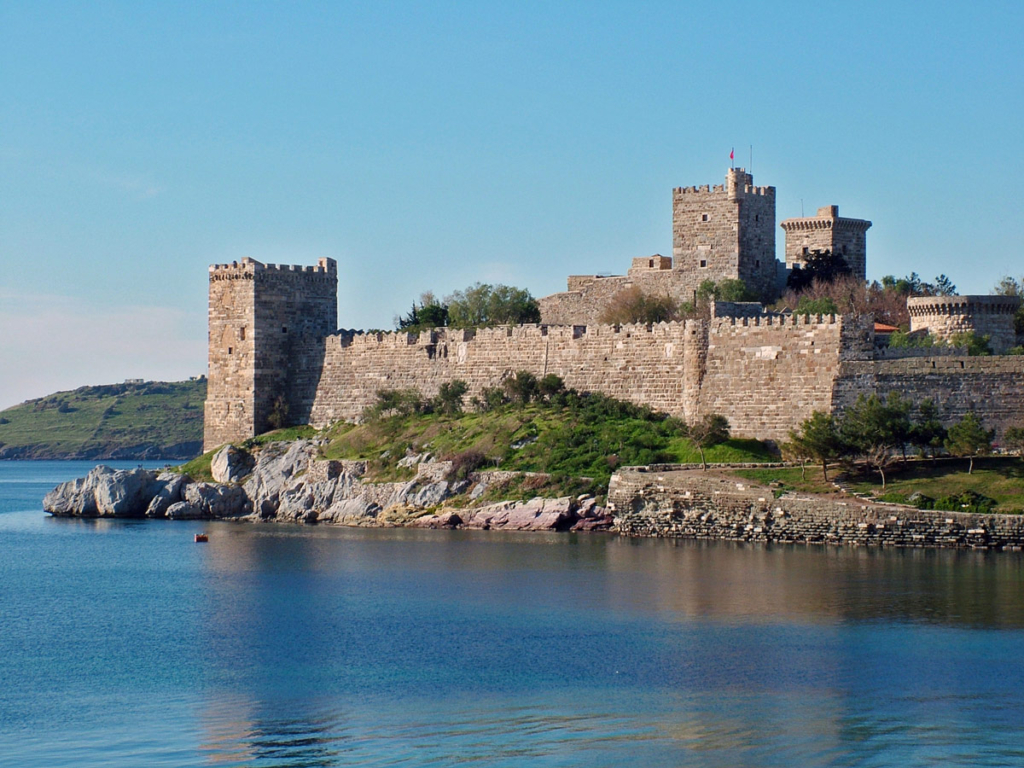 The Ancient Amphitheater is an ancient building accredited to the reign of King Mausolus. The theater is one of the best preserved structures of Halicarnassus. This place is on the way to Gumbet.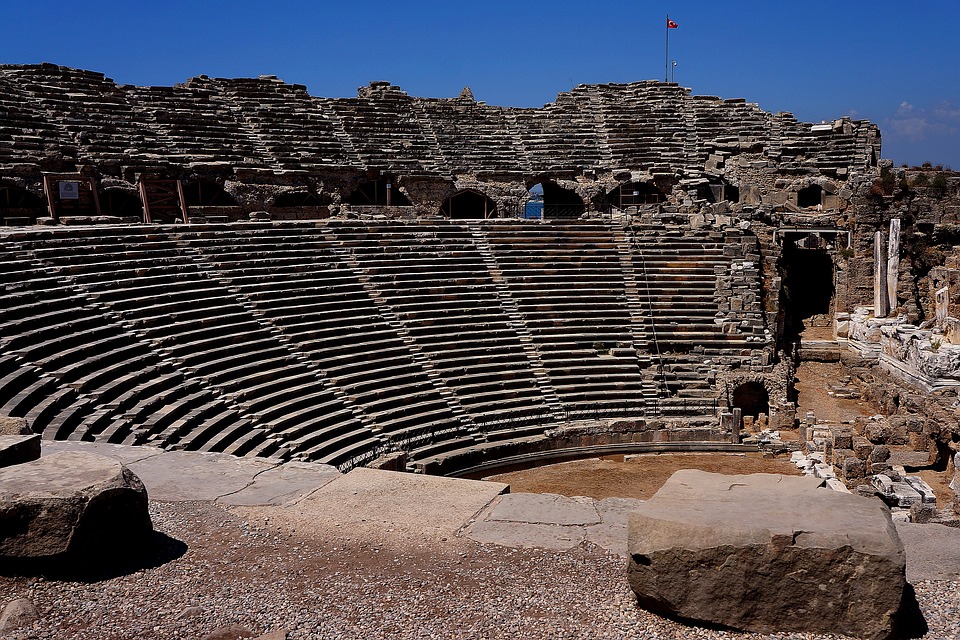 Windmills in Bodrum
One of the wonders of the Bodrum peninsula are the white windmills made of stone and covered with wooden planks. These windmills are for grinding flour from the mid-18th century. Seven windmills can be found on the Turgutreis road and many others around the fishing port of Yalıkavakeski.
Myndos Gate
Ancient city gates built during the reign of King Mausolus. Alexander the Great witnessed the siege.
Karakaya Village
The 300-year-old historical town is one of the oldest settlements on the peninsula. The owners of the village restored their houses to their old appearance. There are also historical windmills in the village.
Shopping in Bodrum
Shopping is a real pastime in Bodrum with its wide variety of shops. Don't miss the local public open markets where you can find fresh fruits and vegetables, village food, thousands of textile products, colorful florists and anything you can think of. They offer very reasonable prices for products in the market. Lots of options for shopping in Bodrum. There are also jewelers and leather shops on Kale Street.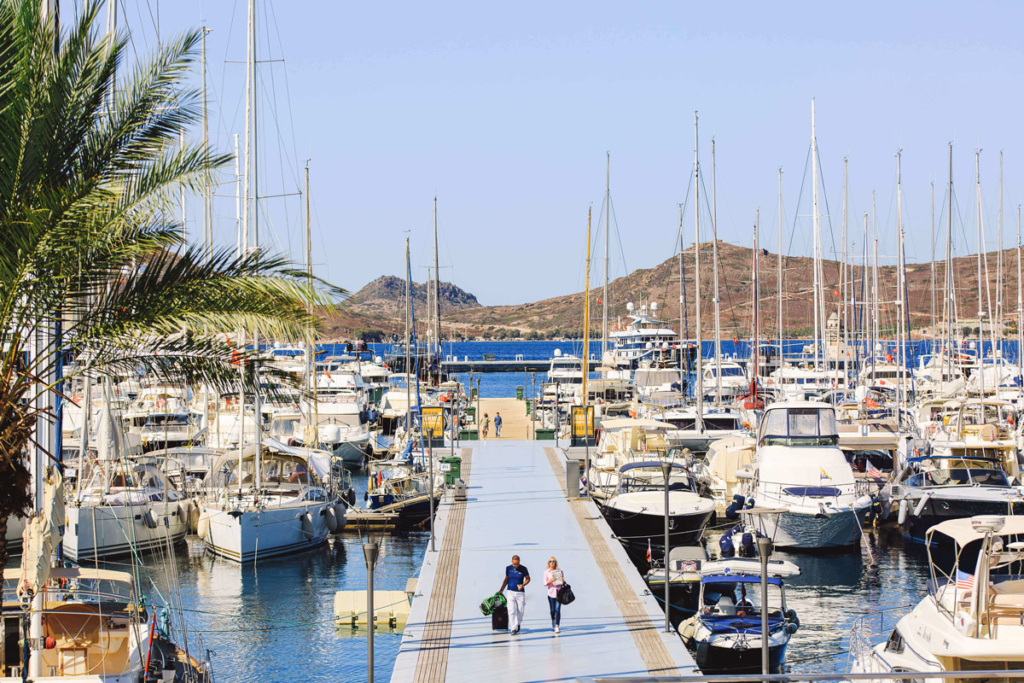 Bodrum Neyzen Teyfik Street
Many carpet shops with the best collections of Turkish rugs and natural carpets are here.
Milta Marina Shopping Center is a modern shopping center not far from the yacht club on Neyzen Tefvik Street. The stores were designed with the more affluent customers in mind. Even if you don't want to spend a fortune, it's a pretty cool place to hang around. Lots of shops, sailing clothing and equipment and designer shops.
Oasis Shopping Center also has high quality clothes, shoes, furniture, light equipment and jewellery. There are about 200 shops, cafes and restaurants here. There is also a cinema here.
Public transportation is also very convenient in Bodrum every hour. All minibuses departing from Bodrum bus station to Gumbet, Bitez, Konacik, Akyarlar, Turgutreis, Ortakent, Yalıkavak are available.
Bodrum Transportation
Bodrum-Milas airport is 35 km from Bodrum. Dalaman and Izmir Airports are 3 hours away from Bodrum.
There are private bus services between Bodrum center and the airport. They are adjusted according to flight times. Tickets are available on buses and cost around $4-5. Airport shuttles depart from Bodrum Bus Terminal.
There are bus services to Bodrum from major cities of Turkey such as Istanbul, Antalya, Ankara, Izmir and Bursa. The Istanbul/Bodrum bus journey is approximately 12 hours; 4 hours from Izmir; 10 hours from Ankara. Sometimes the bus arrives not directly in Bodrum (usually Muğla), from where a shuttle bus transfers to Bodrum central bus station.
Bodrum can be reached in a very short time by sea from the Greek Islands: Kos and Rhodes. There are ferry services from Kos and Rhodes every day in the summer.
In addition, you can easily go to any nearby place such as Turgutreis, Yalıkavak, Türkbükü, Gümbet, Bitez, Torba, Gümüşlük in 15-30 minutes by minibuses.