Why You Should Buy a Property In Istanbul
---
Eyl 15 2022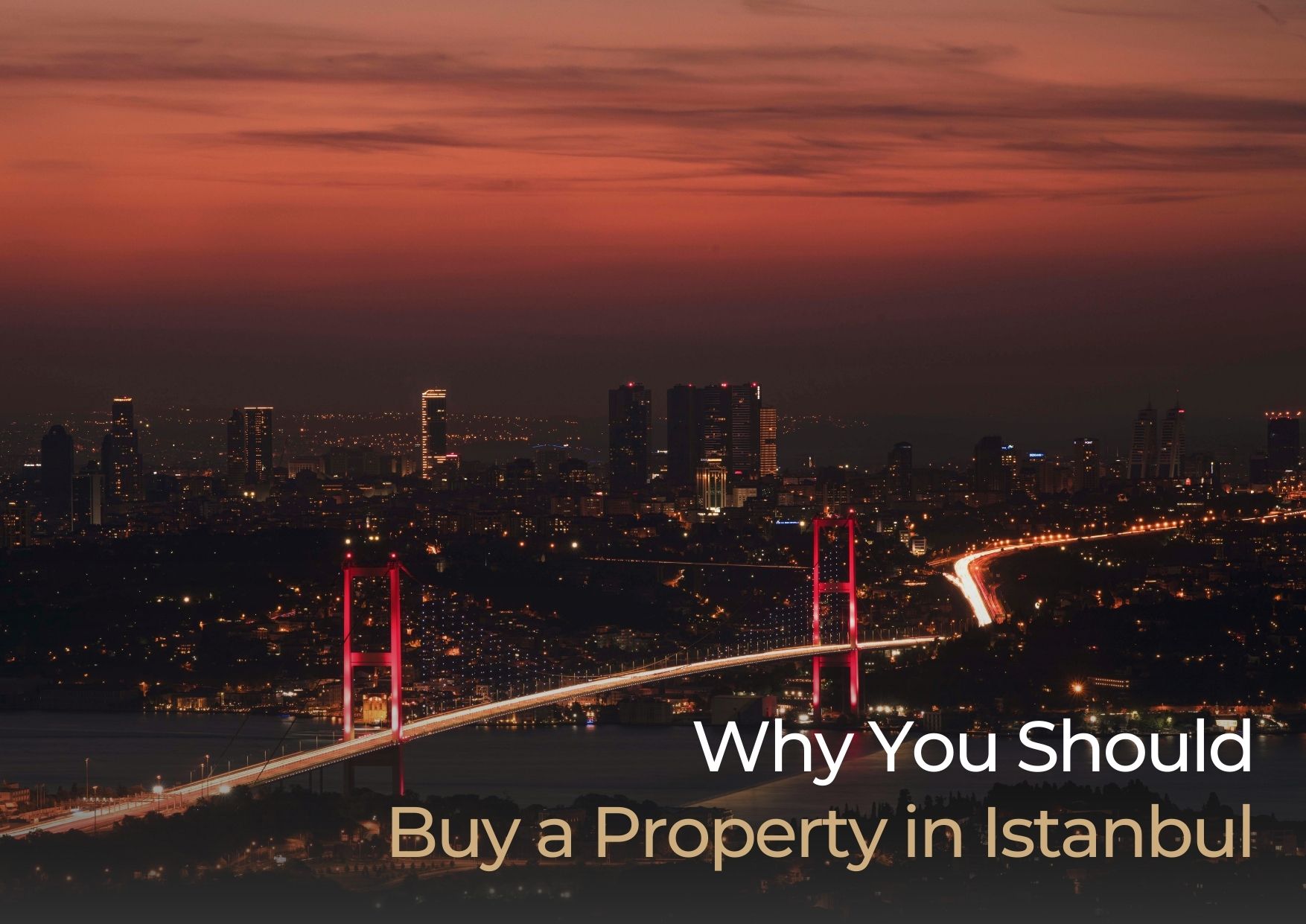 Why you should buy a property in Istanbul?
Istanbul is one of the most multicultural city and one of the biggest metropols in the World. From its rich history to variety of lifestyles, the city has many to offer to its residents. Istanbul has it all: over 2500 years of history, culture and traditions, amazing landmarks, vibrant nightlife and breathtaking scenery. This transcontinental metropolis is a fast-paced cultural melting pot you can't afford to miss. If you consider buying a property and living in Istanbul, the city is ready to give you much more than you expected. Deciding to buy a house in Istanbul or renting a home in Istanbul might be the best choice you made!
Climate
The weather in Istanbul is perfect in every way. You can experience all four seasons while living in Istanbul in your new home. Long dry summers and short mild winters make it easy to enjoy the outdoors ant the living in the city of Istanbul as much as you want. You can have a snowball fight with your family in the winter, and visit the seaside towns likfe Kilyos or Şile in the summer. What better reason to live in Istanbul than living outdoors all year!
History
Rome and

Istanbul,

Constantinople

as in old name

are more than two and a half thousand years old, but for the most part, Constantinople was larger, more influential, and richer than Rome.
Istanbul has been the capital of four empires: the Roman Empire, the Byzantine Empire, the Latin Empire, the Byzantine Empire and the Ottoman Empire. Istanbul's history is very rich and remnants of each of these empires can still be witnessed.
food
Connecting Asia and Europe, Istanbul has hosted civilizations with different cuisines and different histories. The food here is as diverse and so delicious as the city itself that it is at the top of the list. Whether it's a quick street food - kebab wrap - or a suitable dinner menu - a fresh fish dish from the Bosphorus waters - you can find a meal for every budget. With many foreigners living in the city, international cuisine is always an option for those who like to taste different flavors.
Shopping
Istanbul is a shopping paradise. Major attractions like the Grand Bazaar and Spice Bazaar combine historical sightseeing with shopping – buying a Turkish rug, complete with soft sales chat and a few cups of tea from the carpet merchant, is one of the country's top tourism experiences.
Turkey has a great tradition of handicrafts and Istanbul is one of the best places to visit to see the full range of products available.
From famous textiles and ceramics to carved metal items, wooden backgammon boards and colorful felt slippers, there is something for everyone here.
Travelers especially looking for gourmet delights are in luck, with a large number of Turkish food items offering great gifts. While Turkish delight is a popular souvenir, fresh products from all over the country are sold in markets such as Kadıköy.
Those looking for a more modern shopping experience will find Turkey's own brands along with all the usual international brands along the major shopping streets.
Decide on your shopping itinerary with our list of the best places to shop in Istanbul.